We're delighted to see events and exhibitions back up and running again after an uncertain couple of years. Not only are they a great way to meet face to face with the health and safety and occupational hygiene community, but they also provide a platform to showcase our latest products and technology.
You can find Shawcity at all of the following exhibitions taking place across the UK and Ireland as well as smaller, industry-specific conferences.
We look forward to seeing you.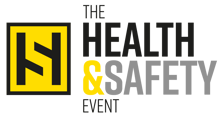 Health & Safety Event
NEC Birmingham
5-7 April 2022
The Health and Safety Event is the UK's largest gathering of industry professionals.
With a unique range of seminars, practical workshops and exhibitors' visitors will have the opportunity to network with health and safety professionals from the industrial, commercial, and public sectors.
Explore Shawcity's extensive monitoring portfolio with solutions for gas detection, fit testing, sound noise & vibration, air quality & dust, heat stress and water testing on stand 4/N80.
For further event information visit: https://www.healthandsafetyevent.com/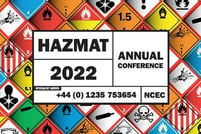 NCEC Hazmat Conference

Stratford-upon-Avon
Now in it's 13th year, the NCEC Hazmat conference is the 'must go' event for Hazmat professionals to share experiences and gain knowledge with industry peers working in the chemical incident industries.
The event brings together experts and industry leaders and professionals from across all sectors. Visitors will benefit from world-standard presentations, case studies and practical workshops in a friendly and welcoming environment.
We look forward to showcasing our innovative technology suitable for Hazmat environments and investigations.
For more information visit: https://the-ncec.com/en/emergency-response/hazmat-event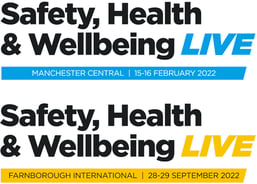 Safety, Health and Wellbeing LIVE
Manchester Central
23-24 May 2022
Safety, Health and Wellbeing LIVE
Farnborough International
28-29 September 2022
The Safety, Health and Wellbeing event brings together industry professionals and influencers of occupational safety and health in the UK. The two live events are free to attend and provides a platform for visitors to meet and network with over 200 of the UK's leading manufacturers and suppliers. Visitors can also access insightful seminars from keynote speakers on the latest industry news and regulations.
We look forward to exhibiting at this new event in both Manchester and Farnborough, showcasing our innovative monitoring technology to visitors across the UK.
For further event information visit: https://www.safetyhealthwellbeing.live/

BOHS Occupational Hygiene Conference OH22
Europa Hotel, Great Victoria St, Belfast
20-23 June 2022
Incorporating the best aspects of a face-to-face conference with elements of the virtual world, the OH2022 sustainable Workplace Conference will cover the latest industry topics, research, management and products.
As key supporters of the conference, Shawcity will be on hand through the duration of the event to provide impartial technical support, insightful presentations as well as showcasing our latest monitoring technology.
For more information visit: https://www.bohs.org/events-networking/events/upcoming-events/detail/oh2022/